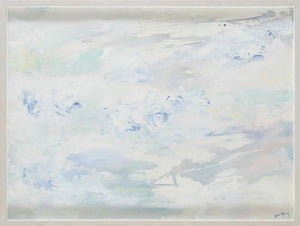 Acrylic and gouache on paper
23" x 30.5" on paper, custom framed in a modern white washed wood shadow box frame.
"Guidance" is a soft, light pastel painting on paper. Layered and textured brushstrokes compose this artwork, depicting fluffy clouds floating in the airy sky. A calming and quiet painting, beautiful on it's own or as part of a gallery wall.