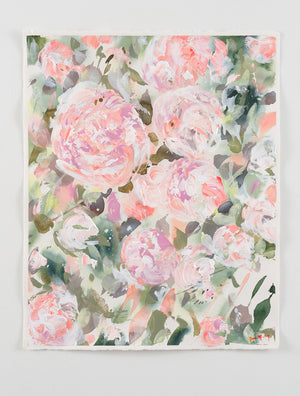 "Fall Into" is an exquisite peony painting, with velvety mauve, coral, and sage green hues, on textured watercolour paper to give a sophisticated and opulent feel. Whether you hang it in your living room or bedroom, "Fall Into" will add a luxurious, timeless touch to your home décor.
Acrylic on paper, 16" x 20"
$395
Pairs perfectly with Run Away.