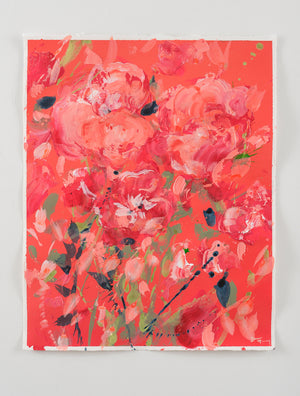 Regular price
Vermillion Poppies 2
---
This vibrant piece of art will brighten your walls and make your space truly pop. Wild poppies in bold Vermillion bring tons of colour and energy to any room. Get ready to be WOWed by these bright orange blooms!
Acrylic on paper, 16" x 20"
Pair perfectly with Vermillion Poppies 1.