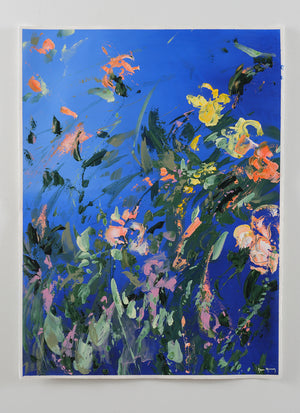 Regular price
Not Stirred
---
Experience a vibrant and modern art expression in your home with "Not Stirred." This unique abstract floral painting on paper, bursting with vivid and bold cobalt blue, is sure to add an edge to any room. Live vibrantly.
Acrylic on paper, 22" x 30"
$495
Pairs perfectly with Shaken Up.